Special Projects
At Central Power Services, our special projects department ensures that any project with more specific and detailed requirements will receive individual attention throughout the entire process. Central Power Services can design, supply and install systems entirely to client specifications.
SOUND ATTENUATION
We are able to design and manufacture a range of sound attenuation to meet specific noise criteria for any generators. Sound reduction may be in the form of individual attenuators and exhaust silencers, or complete canopies with or without a floor, and also compliance with any customer specification. All sound attenuation is designed to suit the individual installation.
MULTI-SET SYNCHRONISATION
Central Power Services can design, supply and install complete control systems for multi-set operation including load monitoring and auto start.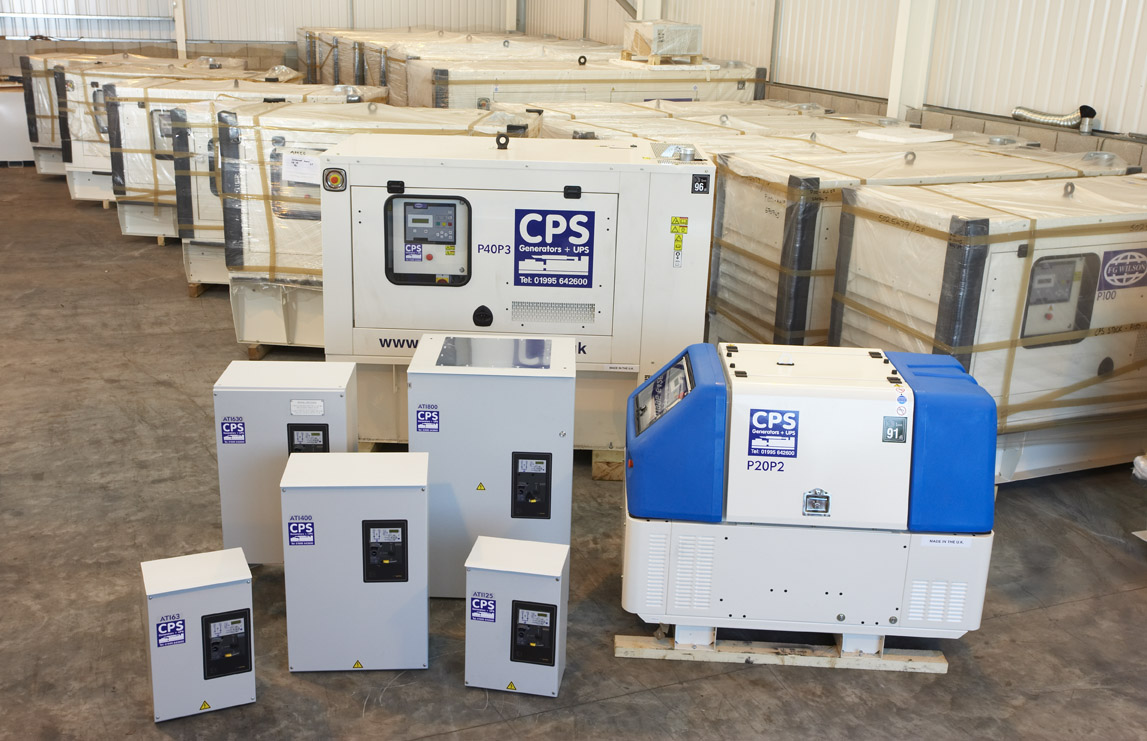 PARALLEL RUNNING (G59)
Central Power Services can provide, install and test all the necessary control equipment to ensure the safe and reliable synchronisation of a generator to the mains electrical supply.
FUEL TRANSFER SYSTEMS
Installations where generators are running for extended periods can be supplied with fully automatic fuel management systems allowing the safe transfer of fuel form bulk tanks to day tanks. Bunding requirements can also be incorporated along with dump tank installations for any special projects.
ADVANCED CONTROL SYSTEMS
Central Power Services can design and manufacture custom-built panels with as little or as much detail as you require. We can provide control panels, distribution boards and changeover panels all manufactured to client specifications and to the highest electrical standards. Our commissioning engineers are available for all types of control system commissioning worldwide.
COMPUTER AIDED DESIGN
All projects are supplied with full documentation, drawings and instructions. Our project engineers use our CAD facilities for all design work.
EQUIPMENT RELOCATION SERVICE
Relocation of customer equipment is a common requirement and Central Power Services can offer a full removal and reinstallation service and can upgrade your equipment as required.
PART EXCHANGE
Central Power Services can offer a part exchange facility to all customers thereby ensuring that each customer wishing to upgrade their emergency generator is receiving the most cost-effective solution. Our pre-used equipment department offers for resale a large selection of part exchanged equipment following refurbishment and testing by Central Power Services.
CPS Quotation
If you require a quotation please complete the form or contact our Sales Team on 01995 642 600 Now.
I would like to convey my thanks to your company for the professional approach and quick response to our call, it set the customer at ease that we could respond so quickly especially as he had called a supplier on their books and couldn't get a definite response as to when they could get one.

Midlands Power Networks Ltd

Just a quick email to say many thanks for sending Andy to site at such short notice. As usual Andy was brilliant, explaining things to my management and to one of the electrical managers that was on site to investigate the power down. His calm and assured explanation of the issue and the positive way he dealt with the units and brought them back on-line is a credit to CPS.

Durham County Council

The generator has arrived and I just wanted to thank you for sorting it so quickly and say your driver has been fantastic and most helpful as always.

J Wareing & Son (Wrea Green) Ltd

Thanks for pulling out all the stops and going above and beyond for this one. It's really appreciated so please pass on my thanks to all involved.

NHS University Hospitals Morecambe Bay Trust

Just wanted to say a huge thank you for the speedy response to our generator hire requirement yesterday afternoon/evening. The location for the generator was less than ideal for your operative to get into however he persevered and got it in there albeit a long delivery and late finish. Once again, a very speedy, professional and reasonably priced job.

Gareth Owens - HFL Building Solutions