Loadbank Testing
In conjunction with our Thermal Imaging Survey, customers often book a Load Bank Testing Service of their standby generator system at the same time to check that it is ready for use should an emergency full scale power failure situation arise.
For more information please contact us and ask for a quotation for a Load Bank Test.
During an emergency power failure many businesses rely on a standby generator to enable their business to continue operating. If you depend on a standby generator it is vital that it is checked regularly and tested to ensure that it is capable of providing the emergency power you rely on. In order to limit the risk of under performance from your generator in a loss of power panic situation, CPS can carry out regular load testing services on your equipment. This specialist test will also highlight any potential weaknesses with the equipment and if found, we will implement corrective preventative action before a power failure occurs.
Call now to make sure your generator is working satisfactorily and that you have absolute confidence that it will be able to operate under varying conditions of load demand and ultimately that it won't let you down in a power crisis.
Imagine leaving your car on your drive for a few months and just starting it up periodically - at the end of this time would you be confident to get in and drive it on an extended road journey? In all likelihood, you wouldn't. So, don't stand by and let your generator fall into disrepair, organise a Generator Load Bank Testing Service on a regular basis from a company you know and trust - Central Power Services (CPS).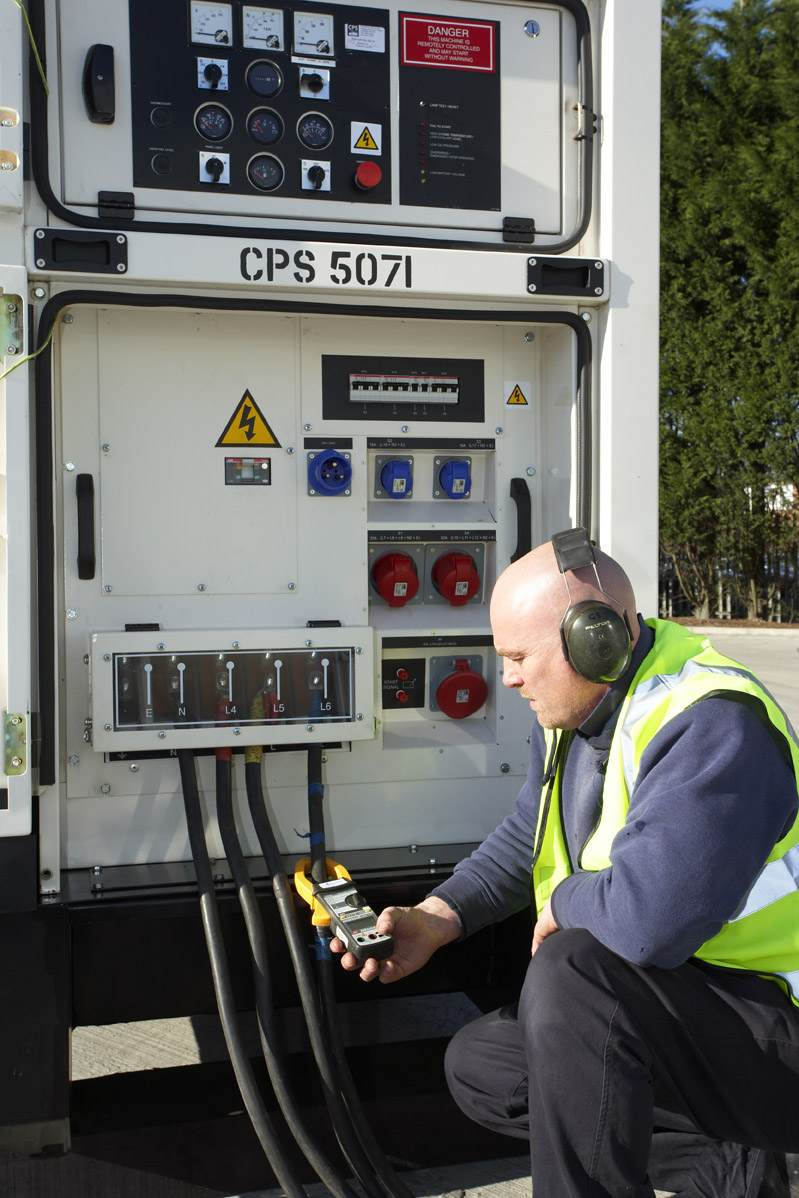 What Does Load Bank Testing Actually Test?
Your generator engine's ability to provide the required power during normal conditions.
The alternator's ability to provide the required voltage stability of varying loads.
The efficiency of the control systems under varying load.
Oil coolant and fuel pressure systems performance.
Whole system performance.
What else will it do?
Provides tangible proof that the system will support a full load in all modes of operation.
Generate a written report of all results and any work completedhttp://www.central-power.co.uk/Image/recommended.
Highlight weaknesses and potential problem areas.
Provides the peace of mind that your system is operational to manufacturers specifications.
Internal cleaning and removal of carbon deposits.
100% Certainty, 100% Peace of Mind
Many companies are naturally very apprehensive about self-testing their generator system by turning off their power supply and leaving the load transfer panel to switch power source. By choosing CPS to fully test your generator under simulated critical load conditions, you have the reassurance of knowing that there is a highly trained service engineer on site to remove all concerns and answer any questions you may have during the testing.
Are you running your generator on a light load?
If your generator engine operates on a load of less than 30% you may experience heavier than normal lubricating oil consumption, oil leaks and general heavy smoke exhaust fumes which after prolonged periods will result in poor performance and load acceptance. It is important that you contact CPS to book a Load Bank Test to ensure your generator can operate efficiently in the event of a full power failure.
Thermal Imaging
In conjunction with our Load Bank Testing Service, customers often book a Thermal Imaging Survey of their power systems at the same time. The engineer will identify any potential faults in your changeover equipment using non-intrusive specialist thermal imaging equipment. Any faults are identified early on and before full breakdown, which helps you prevent downtime, damage, loss of production and risk of fire. For more information contact us and ask for a Thermal Imaging Survey.
Call now for more information or to arrange your generator load bank testing service 01995 642600 or Internationally on +44 1995 642600.
Email: sales@central-power.co.uk
CPS Quotation
If you require a quotation please complete the form or contact our Sales Team on 01995 642 600 Now.
I would like to convey my thanks to your company for the professional approach and quick response to our call, it set the customer at ease that we could respond so quickly especially as he had called a supplier on their books and couldn't get a definite response as to when they could get one.

Midlands Power Networks Ltd

Just a quick email to say many thanks for sending Andy to site at such short notice. As usual Andy was brilliant, explaining things to my management and to one of the electrical managers that was on site to investigate the power down. His calm and assured explanation of the issue and the positive way he dealt with the units and brought them back on-line is a credit to CPS.

Durham County Council

The generator has arrived and I just wanted to thank you for sorting it so quickly and say your driver has been fantastic and most helpful as always.

J Wareing & Son (Wrea Green) Ltd

Thanks for pulling out all the stops and going above and beyond for this one. It's really appreciated so please pass on my thanks to all involved.

NHS University Hospitals Morecambe Bay Trust

Just wanted to say a huge thank you for the speedy response to our generator hire requirement yesterday afternoon/evening. The location for the generator was less than ideal for your operative to get into however he persevered and got it in there albeit a long delivery and late finish. Once again, a very speedy, professional and reasonably priced job.

Gareth Owens - HFL Building Solutions