UPS Service Contract
Central Power Services offers sales, installation, service and advice in any situation where constant power is essential. Central Power Services excels at supply and installation packages for standalone UPS, or for Generator and UPS combined packages.
In the case of combined packages we take full responsibility for the interfacing and commissioning of the Generator and UPS system. Central Power Services can offer total power solutions to our client's problems, and we provide complete packages to protect against electricity supply break down.
EVALUATION PROJECT MANAGEMENT
Central Power Services can offer a full site survey to assist in the establishment of customer requirements. By assessing the essential electrical load, proposed equipment location, electrical distribution layout, environmental considerations etc, we can offer a detailed proposal for client approval once the full specification is determined.
INSTALLATION
Our team of project managers and electrical engineers can install and commission UPS equipment to satisfy the most arduous client requirements. We can install single phase and three phase supply and distribution systems to any specification. All our installation work is carried out to the highest electrical standards.
SERVICE
Our dedicated team of UPS service engineers are on call 24 hours a day for all our contractual customers. Our service contracts are tailor made to provide various levels of emergency response to suit client requirements, from a training approval, we can guarantee the highest levels of service. We also offer routine preventative and scheduled maintenance contracts and battery autonomy testing.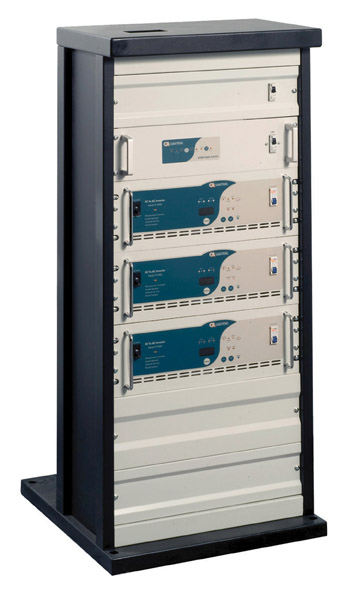 MAINTAINING THE HIGHEST STANDARDS
Our UPS division is continually expanding due to our high standards of after sales service of this critical power equipment. Our proactive approach to service and maintenance has allowed us to build on our reputation and maintain a large selection of major clients.
CPS Quotation
If you require a quotation please complete the form or contact our Sales Team on 01995 642 600 Now.
I would like to convey my thanks to your company for the professional approach and quick response to our call, it set the customer at ease that we could respond so quickly especially as he had called a supplier on their books and couldn't get a definite response as to when they could get one.

Midlands Power Networks Ltd

Just a quick email to say many thanks for sending Andy to site at such short notice. As usual Andy was brilliant, explaining things to my management and to one of the electrical managers that was on site to investigate the power down. His calm and assured explanation of the issue and the positive way he dealt with the units and brought them back on-line is a credit to CPS.

Durham County Council

The generator has arrived and I just wanted to thank you for sorting it so quickly and say your driver has been fantastic and most helpful as always.

J Wareing & Son (Wrea Green) Ltd

Thanks for pulling out all the stops and going above and beyond for this one. It's really appreciated so please pass on my thanks to all involved.

NHS University Hospitals Morecambe Bay Trust

Just wanted to say a huge thank you for the speedy response to our generator hire requirement yesterday afternoon/evening. The location for the generator was less than ideal for your operative to get into however he persevered and got it in there albeit a long delivery and late finish. Once again, a very speedy, professional and reasonably priced job.

Gareth Owens - HFL Building Solutions