Service Contracts
CPS will support all of your generators and UPS systems with round the clock service and repairs, aiming to fix them first time, every time.
With CPS on your team, you not only get the reassurance of 24hour rapid response repairs in the event of a breakdown, but also a range of regular testing and maintenance services to keep your equipment in the best possible condition.
On call 24hours a day
You can count on our fleet of factory trained, fully equipped engineers to come to your rescue with prompt repairs, 24hours a day, restoring power supplies fast. We track all our vehicles, so you'll always know when to expect your engineer.
While the engineer is en-route, our knowledgeable telephone support team can often help with suggestions and solutions for you to try.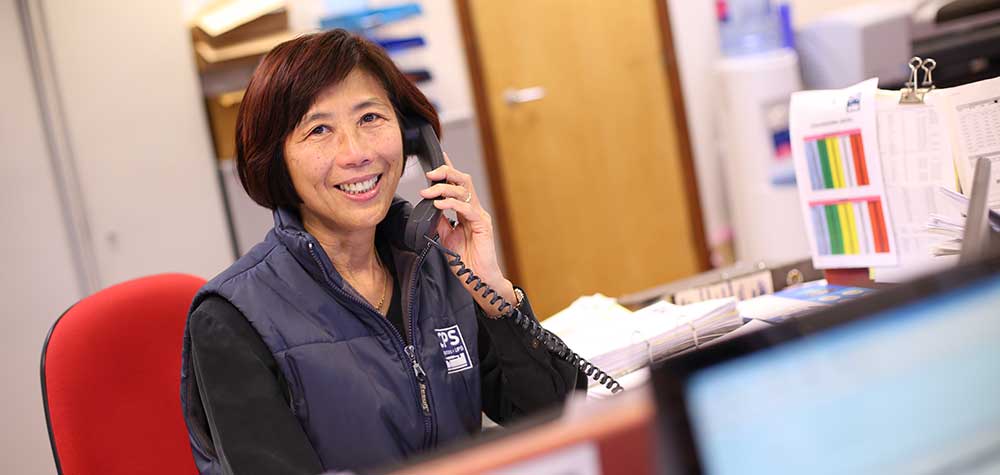 Proactive maintenance
Prevention is always better than cure, and CPS offers you a range of regular generator maintenance services, including:
Planned preventative maintenance – which draws on our years of experience with similar equipment to spot potential problems early before they cause a major breakdown
Load bank testing – which uses special equipment to simulate the demand on your generators and make sure they are up to the task. This is an essential test for generators that are only used occasionally
Professional generator tests – our expert testing gives you the complete peace of mind that in-house self-testing can never provide
Thermal imaging – a non-invasive test which can detect faults in generators which may not otherwise be noticed until they are much worse
Tailored service contracts
With CPS, you can tailor your service and maintenance contracts to match your needs, whether you run your generator or UPS around the clock, or you count on them for immediate emergency back up.
We can create a package of testing, planned preventative maintenance and rapid response repairs to fully support your installation, preventing costly downtime, data loss and danger to patients and customers. Every element of your contract can be tailored to meet your priorities, delivering all the expert cover you need at the most cost-effective price.
CPS Quotation
If you require a quotation please complete the form or contact our Sales Team on 01995 642 600 Now.
I would like to convey my thanks to your company for the professional approach and quick response to our call, it set the customer at ease that we could respond so quickly especially as he had called a supplier on their books and couldn't get a definite response as to when they could get one.

Midlands Power Networks Ltd

Just a quick email to say many thanks for sending Andy to site at such short notice. As usual Andy was brilliant, explaining things to my management and to one of the electrical managers that was on site to investigate the power down. His calm and assured explanation of the issue and the positive way he dealt with the units and brought them back on-line is a credit to CPS.

Durham County Council

The generator has arrived and I just wanted to thank you for sorting it so quickly and say your driver has been fantastic and most helpful as always.

J Wareing & Son (Wrea Green) Ltd

Thanks for pulling out all the stops and going above and beyond for this one. It's really appreciated so please pass on my thanks to all involved.

NHS University Hospitals Morecambe Bay Trust

Just wanted to say a huge thank you for the speedy response to our generator hire requirement yesterday afternoon/evening. The location for the generator was less than ideal for your operative to get into however he persevered and got it in there albeit a long delivery and late finish. Once again, a very speedy, professional and reasonably priced job.

Gareth Owens - HFL Building Solutions