CPS Santa's Go Shopping for Foodbank
Date: 14/12/20
2020 has certainly been a challenging year for all of us, but for some it has been particularly difficult, adding to their existing problems and leaving them needing help more than ever. Redundancy, lack of available work and illness caused by the pandemic have meant that many more people have been really struggling. That's why CPS decided to give something back to our local community this Christmas, to help out those in need.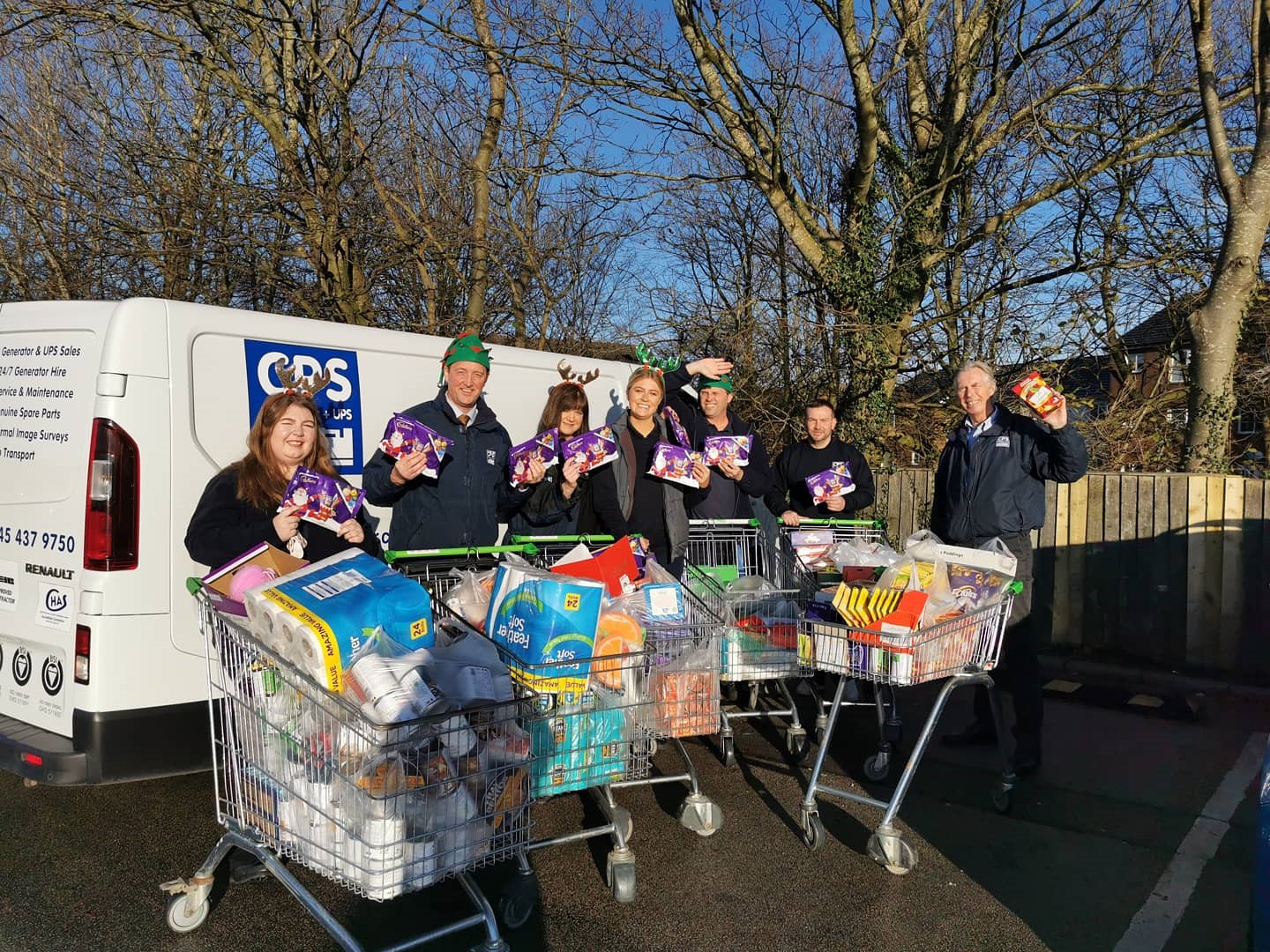 This week, our team took some time off from organising power services and went on a shopping spree, filling our trollies for the Morecambe Bay Foodbank. We used the list on their website to guide our shopping, and added a few Christmas treats like mince pies, selection boxes and sweets.
Foodbank use increasing
The pandemic has seen a sharp rise in foodbank use, which was already providing a lifeline to many people. According to the Trussell Trust, who support the Morecambe Bay Foodbank. 1.2million emergency food parcels were handed out in the UK in the six months to September alone, and the organisation has seen demand rise by 47% during the pandemic. According to the trust, 470,000 of those food parcels went to children.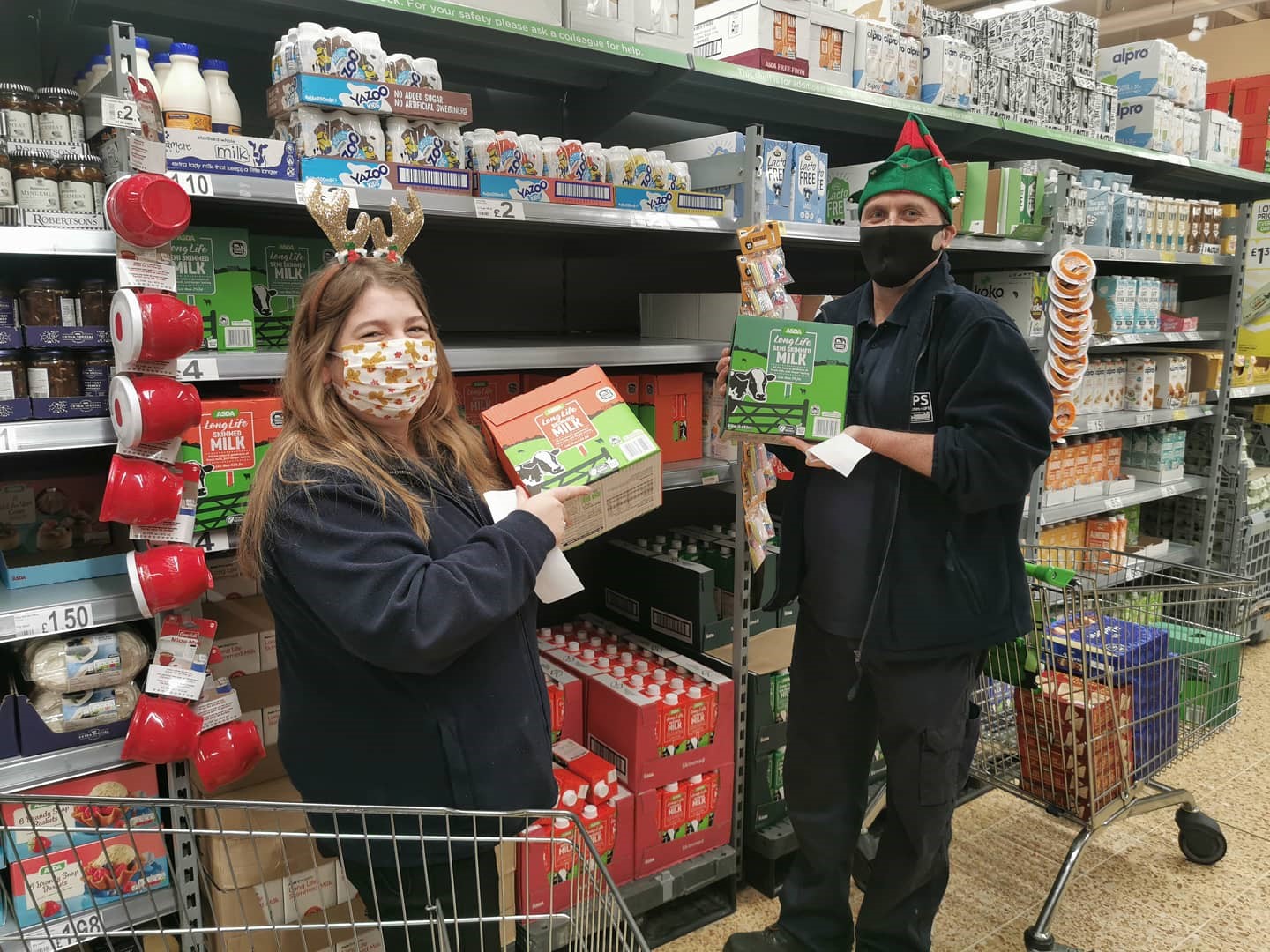 Happy to help
Central Power Services are fortunate to have been able to continue trading during 2020, and we wanted to give something back to our local community to support those who were not as lucky as we are. The donation was gratefully received by the hardworking team at the foodbank who give their time and energy to help those in need.
"This will help lots of families and households during the festive period who rely on these foodbanks day to day," said (Georgia Peach, from the CPS accounts department) "Life is uncertain for many people at the moment, and we hope that our small contribution can make a difference."
You can help too
If you'd like to join CPS in supporting Morecambe Bay Foodbank, you can click here to donate cash, or click here to donate food. To find a foodbank in your area that needs support, or to donate to the work of the Trussell Trust, visit their website. Currently every cash gift is being matched by a group of generous supporters, so anything you can give will be doubled in value.
In this very special festive season, the team at CPS would like to wish you a very merry Christmas and a happy and prosperous New Year. We look forward to working with you as things begin to return to normal.

0 Comment
---
Blog Archives
CPS Quotation
If you require a quotation please complete the form or contact our Sales Team on 01995 642 600 Now.
I would like to convey my thanks to your company for the professional approach and quick response to our call, it set the customer at ease that we could respond so quickly especially as he had called a supplier on their books and couldn't get a definite response as to when they could get one.

Midlands Power Networks Ltd

Just a quick email to say many thanks for sending Andy to site at such short notice. As usual Andy was brilliant, explaining things to my management and to one of the electrical managers that was on site to investigate the power down. His calm and assured explanation of the issue and the positive way he dealt with the units and brought them back on-line is a credit to CPS.

Durham County Council

The generator has arrived and I just wanted to thank you for sorting it so quickly and say your driver has been fantastic and most helpful as always.

J Wareing & Son (Wrea Green) Ltd

Thanks for pulling out all the stops and going above and beyond for this one. It's really appreciated so please pass on my thanks to all involved.

NHS University Hospitals Morecambe Bay Trust

Just wanted to say a huge thank you for the speedy response to our generator hire requirement yesterday afternoon/evening. The location for the generator was less than ideal for your operative to get into however he persevered and got it in there albeit a long delivery and late finish. Once again, a very speedy, professional and reasonably priced job.

Gareth Owens - HFL Building Solutions